JOHN DILLINGER AWARDS
I owe everything to all of you!
Thank you kindly for the generous awards. And I am truely sincerely genuinely thankful to everyone who made these awards possible. Yes, I mean all you "Johnny Come Lately" good folks who visit "The John Dillinger Website" in search of the real historical facts about legendary outlaws of the nineteen thirties during the Great Depression era.
WEBSITE EXCELLENCE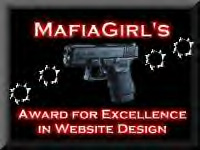 Courtesy of Karen Lyster
April 23, 2000
My First award.

EXCELLENCE IN WEBSITE DESIGN
Courtesy of Toni M.(Mafiagirl)
April 23, 2000
My 2nd award.
WRITER'S AWARD
Courtesy of Nu-Horizons Design Studio of Canada.
May 8,2000.
ENTERTAINMENT AWARD


Another Award Courtesy of Nu-Hornizons Design Studio of Canada.
May 8,2000

COOL SITE AWARD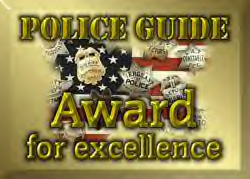 Courtesy of Bill Madigan
May 9,2000
EXCELLENCE AWARD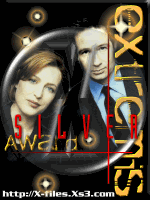 Thanks to Police Guide
May 10, 2000
THE X-FILES SILVER AWARD

Courtesy of
eXtremis X-files.
May 12,2000
THE TRUTH IS OUT THERE...