JOHN DILLINGER PHOTO PAGE
Check it out, It's gettin Hot!
Come share some of our very rare photograph's. We also have some new photograph's that I believe you will enjoy. These pages are updated weekly so be sure to keep checking back. Tell all your friends about this site and be sure to check out all our amazing award winning links too.


Below: Autographed rare photo of Beryl Ethel Hovious as she appeared in 1924, the year she married John Dillinger.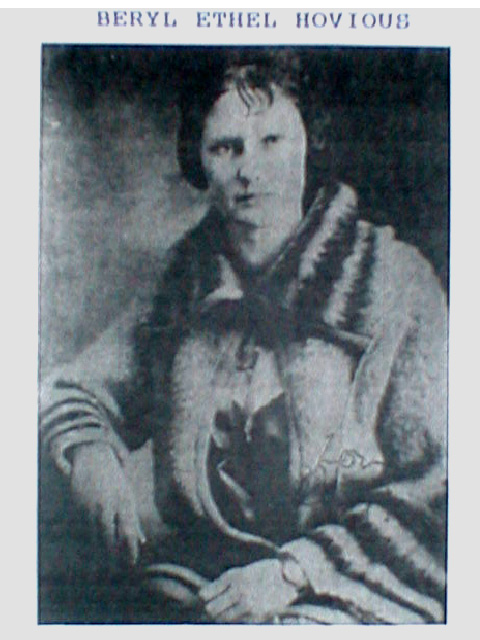 Beryl Ethel Hovious in 1989 "A nicer girl never lived." John Dillinger Sr.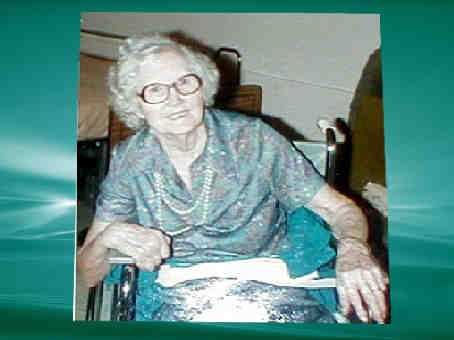 Beryl's favorite picture of John Dillinger.
The many faces of John Dillinger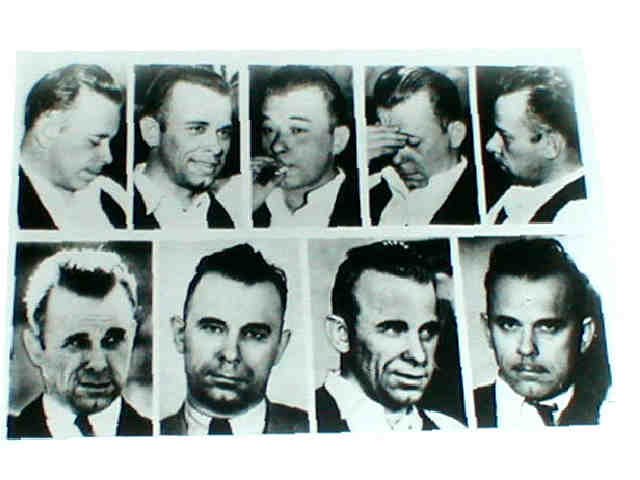 Below: The famous Lake County Crown Point Jail. Notice the courthouse building to the left with the word "Underworld." It kind of make you wonder doesn't it?
A heavily guarded Crown Point with Dillinger housed inside.
Below: Members of the Dillinger Gang.
Out of these six gang members, only John Hamilton would join Dillinger in his second gang.
Left to right Top: John Dillinger, John Hamilton, Ed Shouse.
Bottom: Harry Pierpont, Charley Makley, and Russell Clark.